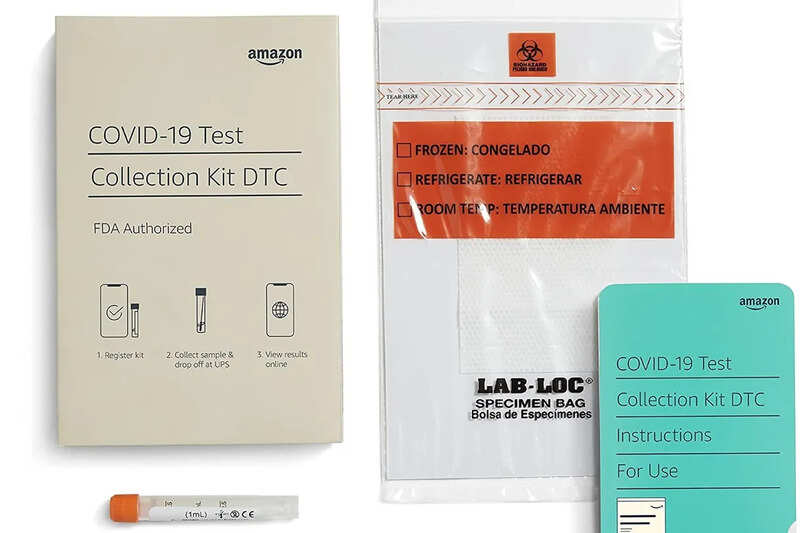 The e-commerce major Amazon has started selling its own Covid-19 test kit to customers directly. The results of the test will appear on Amazon diagnostics website which was initially created for Amazon employees.
The test kit is available on sale for $39.99 and has one-day shipping through Prime in some of the areas in the US.
In order to use the test, a patient has to swab their own nose at home and then place it in a box with a prepaid preturning label. The swabs are then sent to a centralised lab.
The Covid-19 test kit of Amazon received the FDA approval in March this year. At that time, the company planned to use the test kit for its onsite employees.
Apart from its own test kit, Amazon is offering a Covid-19 test kit made by genomics company DxTerity and a rapid 10-minute testing kit made by Quidel on its portal. The DxTerity test kit is priced at $99, while the Quidel kit costs $24.95.
Recently, Amazon revealed its plans on how its employees can come back to offices. In an official blog post, the company explained how it plans to move forward. "Like all companies and organisations around the world, we're managing every stage of this pandemic for the first time, learning and evolving as we go," the company noted.
"Our new baseline will be three days a week in the office leaving you flexibility to work remotely up to two days a week," Amazon told its employees. Amazon also mentioned that certain employees who were working remote pre-pandemic– sales and customer service roles — will continue to work remotely.
FacebookTwitterLinkedin