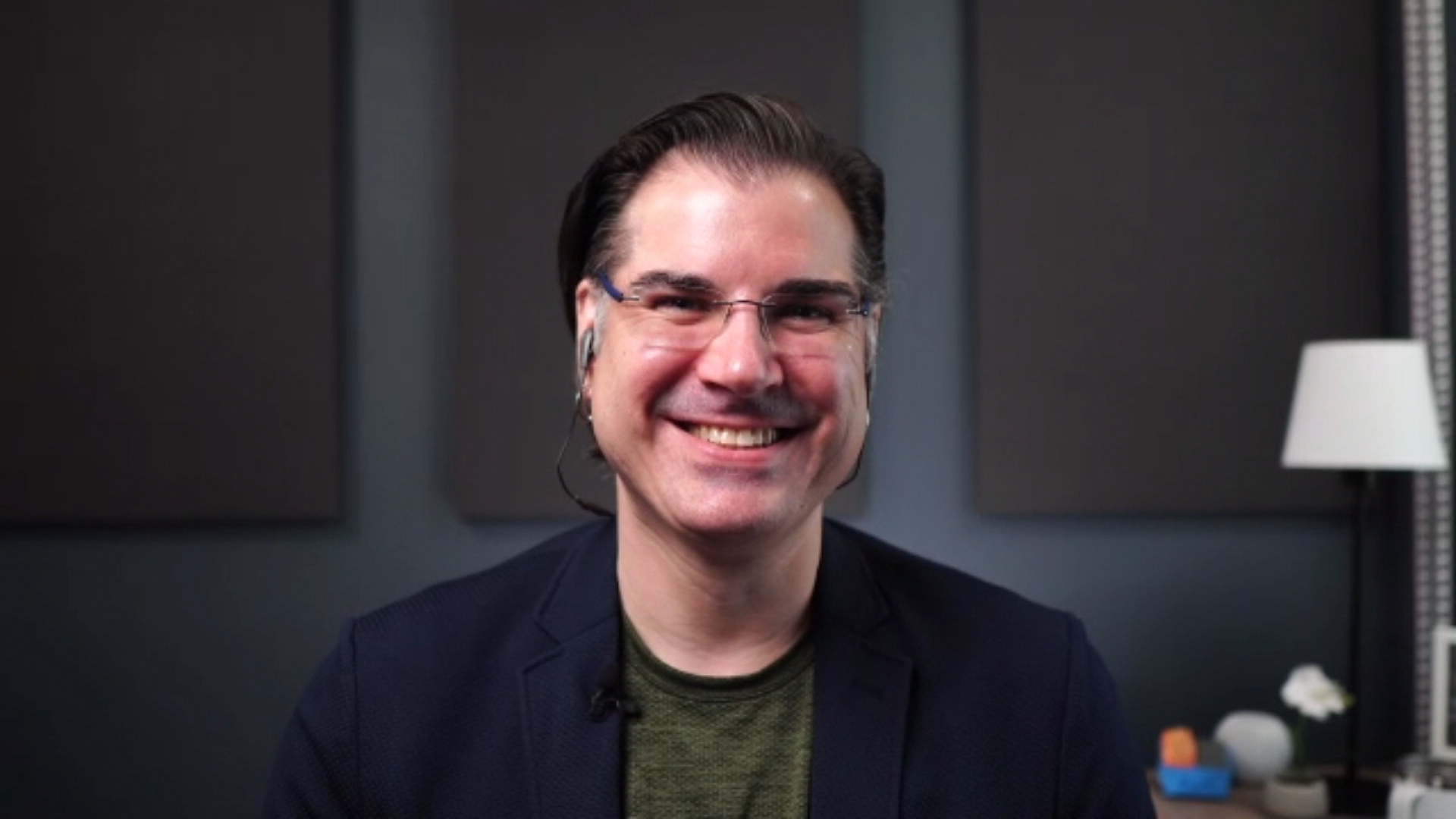 Rohit Ghai was named president of RSA Inc. in January 2017. His keynote speech as part of the firm's annual cybersecurity conference this month was the fifth, but it may have been the first time the words "chaos monkey" were part of the Observations.
Chaos Monkey, originally designed by Netflix Inc. more than a decade ago, it is an automated business tool that tests the resilience of computer systems by deliberately forcing failures. Ghai's reference in his keynote speech was designed to get to the point that the security industry needed to embrace new tools at the risk of being left in the dust by its well-equipped opponents.
"What baffles me as a security man is that cybercriminals have been automated for years," said Mark Nunnikhoven (pictured), a distinguished cloud strategist at Lacework Inc. "That's how they scale; that's how they make their money. However, we still defend mainly manually. We don't usually win well when we fight automation."
Nunnikhoven spoke with John Furrier, host of SiliconANGLE Media's live video studio TheCUBE. They discussed the importance of adopting automation and other advanced tools to combat threats and the need to find and train the next generation of cybersecurity professionals. (* Disclosure below.)
Behind the times
Ghai's point and Nunnikhoven's concern reveal an enigma in the security community. The threats are becoming more serious, but cybersecurity researchers have been slow to adopt the tools of modern enterprise in their work.
It's one of the reasons Nunnikhoven sinks when he hears about DevSecOps.
"The reason I'm sinking is because security has to be incorporated into everything, but the challenge we have is that security teams are still trapped in the past," Nunnikhoven said. "We are a little behind compared to other companies that take advantage of cloud services, taking advantage of the fact that there is data everywhere. Security professionals should recognize that there are tools that can improve us in our workplaces and keeping pace with business is absolutely critical. "
One of the problems facing the cybersecurity community is the lack of trained talent to occupy an explosion of open places. Cybersecurity Ventures projects that 3.5 million cybersecurity jobs will be left uncovered in 2021.
"How do we train the next generation of security professionals?" Nunnikhoven asked. "We really need to adjust and look for people with automation skills, with development, better business skills and better communication skills. When we leave our small protected safety cave, we have to be better entrepreneurs and better team players ".
Watch the full video interview below and be sure to check out more of CUBE's SiliconANGLE and CUBE conversations. (* Disclosure: Lacework Inc. has sponsored this segment of theCUBE. Neither Lacework nor other sponsors have editorial control over the content of theCUBE or SiliconANGLE.)
Photo: SiliconANGLE
Since you are here …
Show your support for our mission by subscribing to our YouTube channel (below). The more subscribers we have, the more YouTube will suggest relevant business and emerging technology content. Thanks!
We support our mission: >>>>>> SUBSCRIBE NOW >>>>>> on our YouTube channel.
… We would also like to tell you about our mission and how you can help us accomplish it. The business model of SiliconANGLE Media Inc. it is based on the intrinsic value of content, not advertising. Unlike many online publications, we don't have a pay wall or publish banners because we want to keep our journalism open, with no influence or need to chase traffic.Journalism, reporting, and commentary on SiliconANGLE, along with live, unscripted video from our Silicon Valley studio and balloon trotting video equipment elCUB – Take a lot of work, time and money. To maintain high quality, we need the support of sponsors who are aligned with our vision of ad-free journalism content.
If you like reports, video interviews, and other ad-free content here, take a moment to see a sample of video content supported by our sponsors. tweet your support, and keep going back to SiliconANGLE.