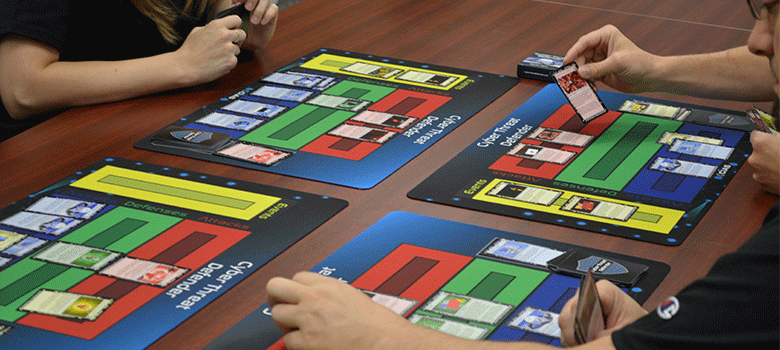 "This grant," he added, "will serve to expand our outreach efforts in the community and create a solid foundation for cybersecurity in students and their families."
The UTSA team received the grant following a competitive selection process for cybersecurity nonprofits.
"The issue of data attention is one of the many reasons why we launched and founded The Gula Tech Foundation. The general awareness of the population about cybersecurity issues is fundamental to our fight against threat actors, "he said. Ron and Cyndi Gula, co-founders of The Gula Tech Foundation. "Non-profit organizations and winning winners are really presenting this difficult mission to raise public awareness and do it in a way that engages the entire community."
The second runner-up in this grant, Cybercrime Support Network, receives $ 200,000 and the third-place finisher, National Cryptologic Foundation, receives $ 150,000. The top four, each receiving $ 100,000, include Partners in Care Maryland, Inc., One in Tech, an ISACA Foundation, National Cyber ​​Center, and Theorem Media Inc.
The foundation's grant will allow the CIAS K-12 cybersecurity program to provide complementary boxes of desktop card games that introduce students, even five-year-olds, to cybersecurity principles and advocacy strategies. The three games are: Cyber ​​Threat Guardian (grades K-2); Cyber ​​Threat Protector (grades 3-5); and Cyber ​​Threat Defender: The Collectible Card Game (6th or higher).
"We are very proud of our Cyber ​​Threat game trilogy. Although each game is aimed at a specific age group, young students can leverage their knowledge of cybersecurity as grade levels go up, "added Sjelin. "There are not many cybersecurity programs that interact with students at the elementary level, but these tools help students as young as five build a solid foundation for good cyber hygiene. We live in an interconnected world, so it is now important to create a culture of cybersecurity throughout the community. "
Since the launch of the CIAS K-12 Cybersecurity Program in 2016, more than 50,000 card tablets have been distributed in the United States and 16 countries, reaching up to 250,000 students. The grant will support the distribution of an additional 50,000 roofs over the next two years.
The program also provides free activity sheets focused on cybersecurity and technology, K-5-oriented, and free cybersecurity electronic games. The grant will also serve to raise awareness of these resources accessible to the community through various outreach efforts.