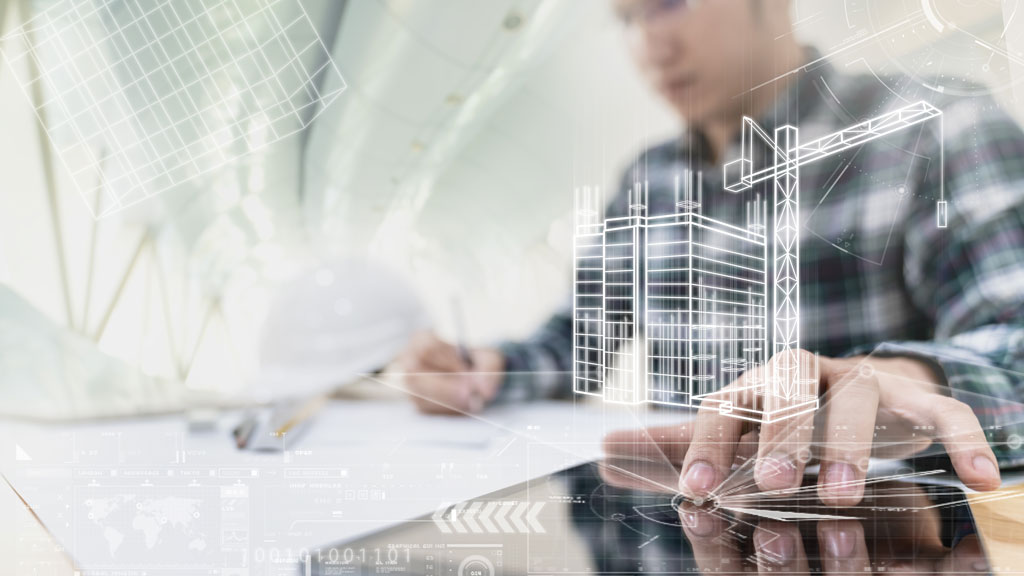 While the construction industry has lagged behind the rest in terms of technology and innovation, companies like Graham Construction are working to push the industry forward.
Graham officials held a webinar explaining the company's journey to implement digitization.
Matt Gramblicka, vice president of business applications and information technology, explained that the company has worked to find ways to pilot various technologies and methods in small-scale projects. Once the benefit is demonstrated, they work to implement them in scalable ways.
From the pre-construction side, Graham has been studying the use of digital tools to virtually build a project before the computer is in place.
"We take the opportunity to be able to build it twice," said Steve Rollo, the company's national BIM and VDC manager. "More and more we are the teams virtualizing what the project will be like and how it will work. Having this knowledge in the pre-construction phase allows us to better plan and predict the problems that may arise and also optimize our schedule and sequence of events.
Gramblicka explained that one of the first things that comes to mind with digitization is to reduce or eliminate duplicate entries in systems and have this data available throughout the life of the project.
"We should know what kind of knobs, motors or motors we are putting in and they should be properly labeled so that maintenance and warranty should not be sought in a folder," Gramblicka said.
But different systems and customer needs can complicate things. He noted that many customers already have their own tools and systems that Graham must adhere to, which makes an adaptable solution necessary.
"It means starting with a good process and understanding how to incorporate a different tool into it if necessary," he said.
One of the main keys to expanding digitization in the workplace is to make sure the hardware and power are in place to adapt it. Teams must have access to WiFi or networks to obtain project data.
"All of that is part of what we do during the pre-construction phase," Rollo said. "The infrastructure and design of the site must lend themselves to the level of digitization you want to do. There must be possible WiFi hubs or mobile phone towers to make sure team members who need connectivity have them. "
Gramblicka said emerging technologies, such as Elon Musk's satellite Internet, could play a role in creating the site's connectivity. Networks could also be used to track the movement of workers and record their tasks.
"The most important key to digitization is making sure we take advantage of it to improve ourselves and inform ourselves when projects have challenges," Gramblicka said.
But some projects pose challenges inherent in digital optimization, such as flat-rate contracts. The team does not have access to BIM models or other data before winning the project and must work on a fixed budget.
"It puts a little bit of key in the workflow," Rollo said. "But there are still many things that can be leveraged, such as virtualizing schedules, optimizing shock detection."
Gramblicka noted that any innovative effort carries a risk, as it must work within the set budget.
"You have to return that money in efficiency or savings," he said. "You may need to look for more progressive models with the owners."
One of the ultimate goals of digitization is the standardization of design data into models. Rollo and Gramblicka said this is still a long way off for Canada.
"I don't know if I would call it a pipe dream," Rollo said. "But we are still far from realizing it. From a Canadian perspective, we continue to play to the beat of technology in general. It will come, but it will take time. "
Gramblicka also explained that builders and owners should think beyond digitization just by being a different form of paper records.
"Real digitization is thinking about the flow of information and data," he said. "It's going to take a while to change the way people act and think."
Follow the author on Twitter @RussellReports.