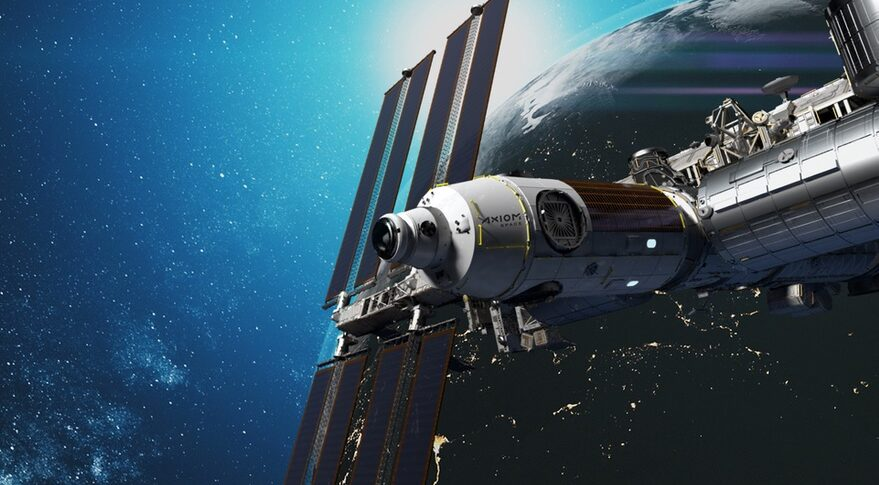 Space may be the final frontier, but that doesn't exclude it from the risk of cyberattack. In an age when ransomware gangs take advantage of the COVID-19 pandemic and target companies and organizations trying to help, space doesn't get a free pass.
That's where IronNet Cybersecurity Inc. steps in with the launch today of the first Collective Defense Community for Space. The initiative provides real-time, automated attack intelligence to defend the space development industry against cyberattacks.
IronNet's Collective Defense Community for Space includes industry pioneers Axiom Space Inc. and Intuitive Machines LLC, and strategic partner Jacobs Engineering Group Inc. Together, the initiative is seeking to secure space technology innovation and crews for the expansion of humankind into new frontiers.
According to IronNet, the space development ecosystem is an attractive target for attackers. The same methodology used by ransomware gangs and others can also potentially target space-based enterprises. Those attacks could put technical and human resources at risk, even hundreds or thousands of miles away.
IronNet's Collective Defense platform is designed to detect new and unidentified cyber attack behaviors and to provide a secure environment for real-time collaboration on attack intelligence. Combined, these capabilities are said to provide enhanced visibility into the entire attack landscape for organizations within the collective defense community.
The announcement comes at an interesting time for space exploration. The U.S. National Aeronautics and Space Administration hasn't had the capability to put a person into space since the retirement of the Space Shuttle in 2011.
Private companies, such as Elon Musk's SpaceX Inc. are replacing the U.S. government. This month Sir Richard Branson and Amazon.com Inc. founder Jeff Bezos both launched themselves to the edge of space in vessels designed by their own companies, Virgin Galactic and Blue Origin Inc., respectively.
Government is being replaced by private enterprise and this is where this initiative comes in. Axiom Space is building and will operate a commercial successor to the International Space Station. The ISS, already past its use-by date, is currently scheduled to be retired in 2024 or 2028. NASA is supportive of private alternatives and Axion Space is at the head of pack.
Axiom Station is targeted to launch in sequence beginning in late 2024, first attaching to the ISS and then separating to operate independently at the end of this decade.
"This collaboration comes at an optimal time as Axiom begins to lay down the core layer of infrastructure in orbit that will sustain humanity's expansion off of the planet," Christian Maender, director of in-space manufacturing and research at Axiom, said in a statement. "Cybersecurity is a growing concern in space and we are glad to help provide leadership along with IronNet and other leaders, to protect this critical function on the ground and in orbit."
IronNet is set to go public via a special-purpose acquisition company later this year. Axiom Space is also a venture capital-backed tech company, having last raised $130 million in funding in February.
Image: Axiom Space
Show your support for our mission by joining our Cube Club and Cube Event Community of experts. Join the community that includes Amazon Web Services and soon to be Amazon.com CEO Andy Jassy, Dell Technologies founder and CEO Michael Dell, Intel CEO Pat Gelsinger and many more luminaries and experts.
Join Our Community 
We are holding our second cloud startup showcase on June 16. Click here to join the free and open Startup Showcase event.
"TheCUBE is part of re:Invent, you know, you guys really are a part of the event and we really appreciate your coming here and I know people appreciate the content you create as well" – Andy Jassy
We really want to hear from you. Thanks for taking the time to read this post. Looking forward to seeing you at the event and in theCUBE Club.
[ad_2]

Originally Appeared Here