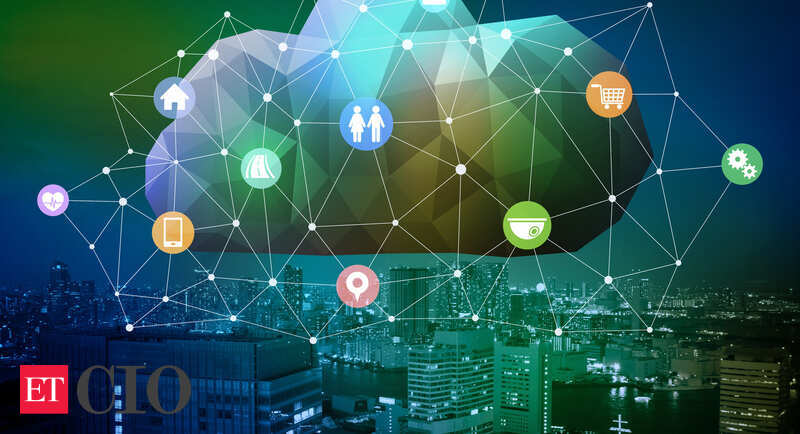 By Binu Chacko
While CIOs and CTOs lead the dialogue, given their pandemic role, CEOs are instrumental in orchestrating collective action in a variety of roles and enabling the transition to the cloud as organizations move. they face accepting "the new normal".
After last year's outbreak, major organizations around the world struggled to navigate their operating models to minimize disruptions and keep time uncertain. Although the transition was hit by challenges for most, as the dust settled, many organizations realized that their existing investment in cloud-based technologies was not suitable for business resilience. .
As the rise of the second wave of COVID-19 alters livelihoods, both companies and governments, organizations that have yet to embark on their journey to the cloud, must take active steps to adopt it. Here are some factors that make the cloud a critical business imperative in modern times. In the coming days, I hope CEOs and other members of Suite C will consider the many benefits the cloud can offer and recognize their role in creating business resilience in this rapidly evolving risk landscape.
Cloud security

The storage and control aspects of data hosting and critical business programs in the cloud tend to be one of the main concerns for companies to remain skeptical about cloud adoption. However, according to a new global survey conducted by Nominet, the UK domain registrar provider, led by Nominet, 61% of security experts believe that data and cloud-based applications are more secure than data and on-prem applications. conventional views. Given the abrupt shift to remote work agreements last year, most companies found that moving to the cloud helped them maintain high productivity. As data, applications, and users have increased in number, the emergence of hybrid workplace models and digital transformation are forcing companies to see security differently. In addition, organizations now face security challenges such as increasing attack surface area, a complex threat landscape, overloaded security equipment, and obsolete threat detection and remediation practices.
IT dependence

Another misconception is that deciding to move to the cloud and delay the transition are logistical issues that the IT department has to overcome. While IT is one of the key stakeholders, the fact is that business processes, data, and activities move in the cloud, so how and when this happens is a business decision. While technology is important on this journey, the most successful approach is to migrate to the cloud, with finance, human resources and operations at the forefront, and with IT support. More than 45% of IT spending on infrastructure, applications will shift to the cloud in 2024, which is now accelerated by the pandemic.
Transition from ancient systems to the cloud

Most large companies have migrated from old data centers to data lakes in recent years, even more so after the pandemic. While warehouses are still useful for many structured data applications, the deployment of upgraded platforms for several new business models can greatly help organizations govern data more efficiently. While data centers, data lakes, and cloud-based platforms offer better performance at a lower cost and high scalability, the cloud can enable data modernization practices by automating data pipes, providing access to advanced tools or resources and greater flexibility.
The broadest digital transformation

Cloud computing is just one part of a larger digital transformation. It is an essential component, but if other aspects of the financial operating model are not taken into account, the transition to the cloud would fall far short of expectations. The cloud is a tool, not a destination. It is crucial for process optimization and allows for vital developments such as artificial intelligence and robotics, which need to be prioritized.
The cloud is now an imperative and no longer a matter of choice, and in today's demanding and highly uncertain business environment, only the organizations that adopt the cloud will be the ones to emerge most strongly.
The author is Partner – Technology Consulting, EY