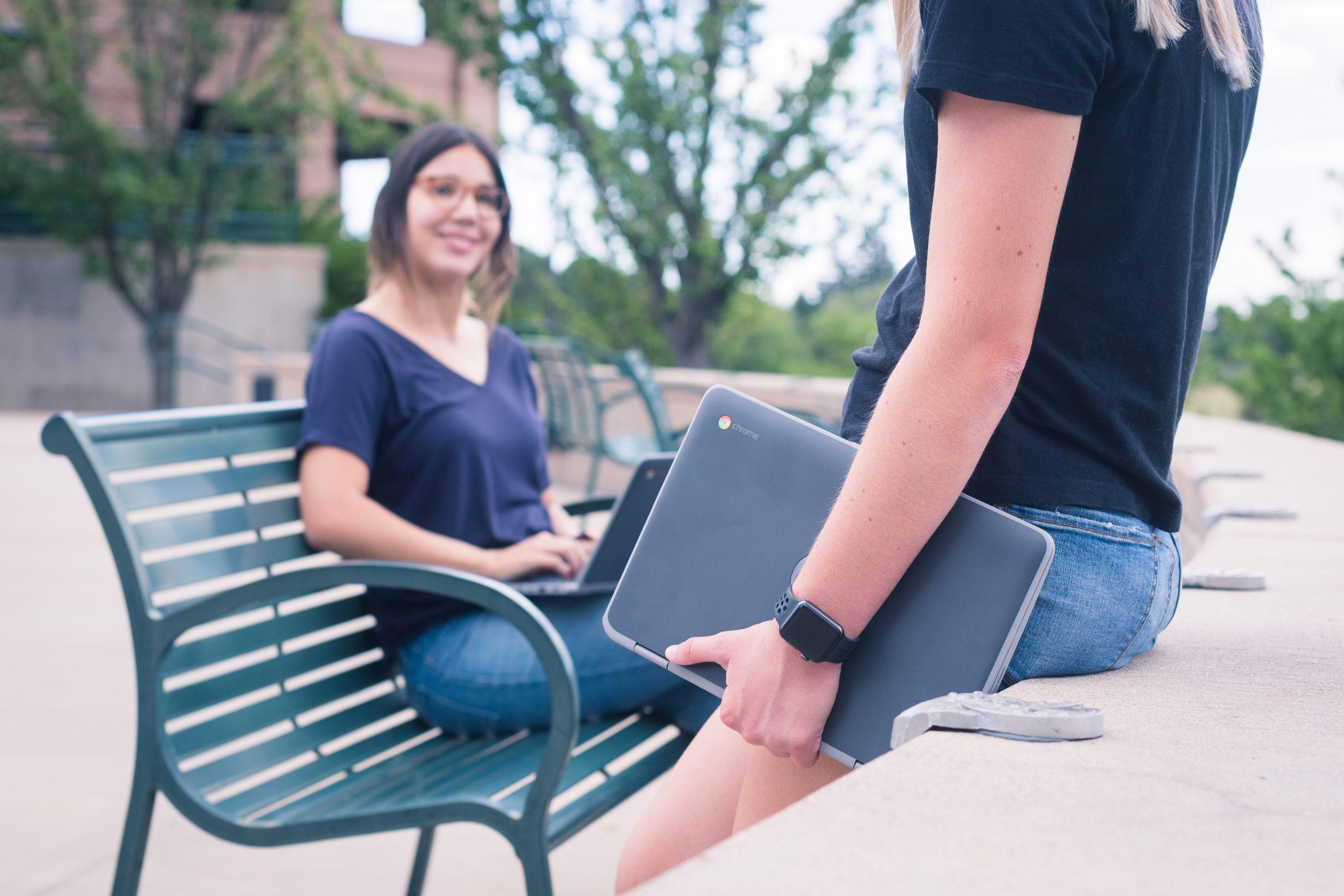 More than 875 students benefited from a completely new program at UCCS that provided Chromebooks to first-year students, which provided them with a device to power their face-to-face and remote learning.
Pointing to the success of the program, officials say they will expand the program to focus on freshmen and enter transfer students. Starting in the fall semester of 2021, all full-time students will be able to claim a Chromebook during their UCCS academic career.
"We saw great success with our Chromebook program the first year and made a statement about our commitment to student access," said Harper Johnson, assistant vice president of information technology and director of information. "In the face of a difficult year, our students had access to a tool that allowed them to continue their studies and research while staying connected through remote environments. We believe this will continue to be a tool not only for students of first year UCCS, but for the entire student population ".
While students are not required to pick up a Chromebook, the device is integrated into Microsoft Office 365 and connects to applications that allow students to access remote campus computers that are normally only available through face-to-face computer labs. .
After completing the academic year, many who used the program participated in a survey to provide feedback.
"I think this was an amazing program, I wish I hadn't bought a laptop before it was available," one student said.
"I'm glad the university has done this and given the opportunity to other students," another student said. "Without her, they may have had difficulties this semester."
Some who were unable to take advantage of the program indicated that they were now opening it to all students.
"I didn't have a first year of computer because of the money," the student said. "If this was a program that was available to me when I needed it most, I would have been very grateful."
For more information about the Chromebook in UCCS, visit laptop.uccs.edu.