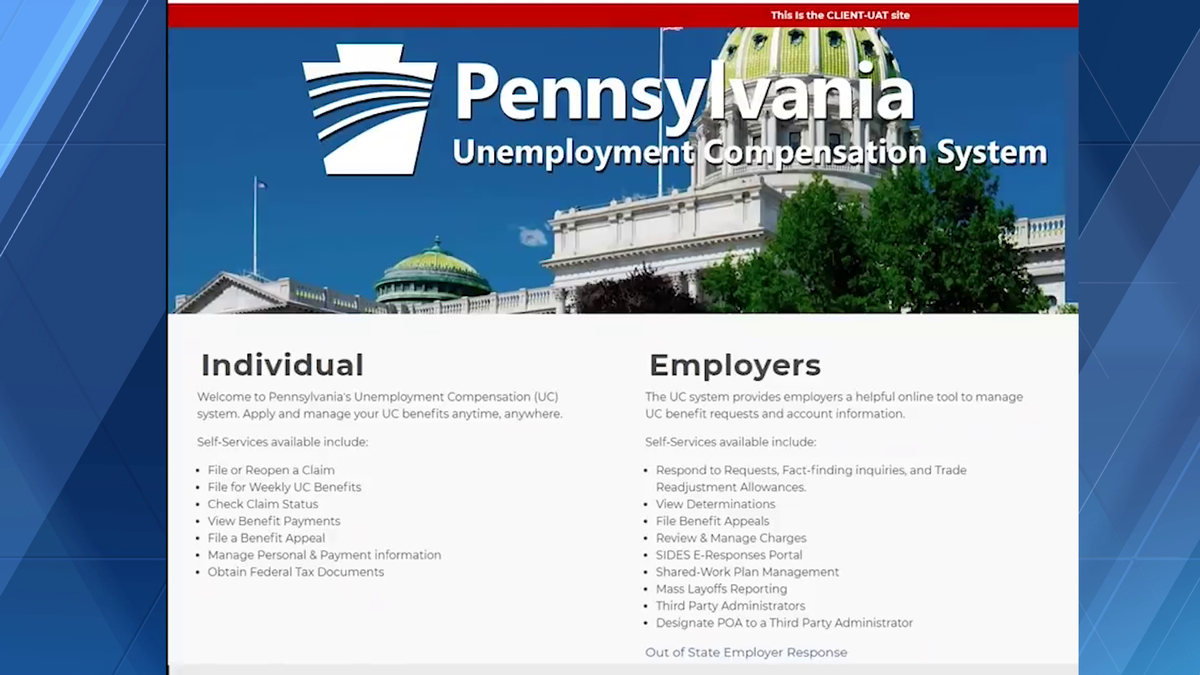 Pennsylvania is preparing to replace its 40-year-old computer system. State officials said the new system will make filing claims much easier, but advocates for the unemployed say they are concerned about the 315,000 people who filed claims under the old system. and are still waiting to receive benefits. Acting Secretary of Labor and Industry Jennifer Berrier said the old system "was kept together with rubber bands and duct tape and we held our breath every time we had to alter that system to make a federal change "There will be no more to catch your breath." But Barney Oursler of the Mon Valley Unemployment Committee said the state should not launch a new system when so many are still waiting for benefits. "They are losing their homes. . "They lose their cars. They lose the ability to go back to work when there is this opportunity," he said. Labor & Industry has added 400 employees and hires 100 more. "But the problem we are concerned about is that people in the old system will still have the old problems even when you transfer their data to the new system," Oursler said. When asked when pending collection tasks will be removed under the new system, Berrier said, "Once we bounce back, we can delete this task constantly. I don't feel comfortable offering a timeline right now because I think it's it will be easier to calibrate it once we have everything planned and hummed. " Berrier said the new system has been subjected to more testing than any information technology project in the history of the Pennsylvania state government. "I'm not going to sit here pretending everything will be perfect the moment you turn the 'switch,' he said. "We're pretty comfortable saying we don't expect a major failure." The unemployment system will be closed from May 30 to June 8 for new claimants while the system is in transition. Anyone with an existing case will not be able to file fortnightly claims. from 3 to 8 June. You can find more information about the new system here: https://www.uc.pa.gov/unemployment-benefits/UCBenMod/Pages/Offline-Transition-Information.aspx
PITTSBURGH –
Pennsylvania is preparing to replace its 40-year unemployment computer system.
State officials said the new system will make it much easier to file complaints.
But advocates for the unemployed said they are concerned about the 315,000 people who filed claims under the old system and are still waiting to receive benefits.
Secretary of Labor and Industry Jennifer Berrier said the old system "was held together with rubber bands and duct tape and we held our breath every time we had to alter that system to make a federal change. "There will be no more holding your breath."
But Barney Oursler, of the Mon Valley Unemployment Committee, said the state should not launch a new system when so many are still waiting for benefits.
"They lose their homes. They lose their cars. They lose the ability to go back to work when there is this opportunity," he said.
Labor and Industry has added 400 employees and hires 100 more. But Oursler said the claims portfolio has lengthened in recent months.
"The problem that worries us is that people in the old system will still have the old problems even when you transfer their data to the new system," he said.
When asked when the pending tasks under the new system will be removed, Berrier said, "Once we bounce back, we can eliminate that task constantly. I don't feel comfortable offering a timeline right now because I think it's going to be easier to calibrate once we have everything planned and hummed. "
Berrier said the new system has been tested more than any other information technology project in the history of the Pennsylvania state government.
"I'm not going to sit here and pretend everything will be perfect the moment we turn the switch," he said. "We're pretty comfortable saying we don't expect a major failure."
The unemployment system will be closed from May 30 to June 8 for new claimants while the system is in transition.
Anyone with an existing case will not be able to file fortnightly claims from June 3-8.
You can find more information about the new system here:
https://www.uc.pa.gov/unemployment-benefits/UCBenMod/Pages/Offline-Transition-Information.aspx