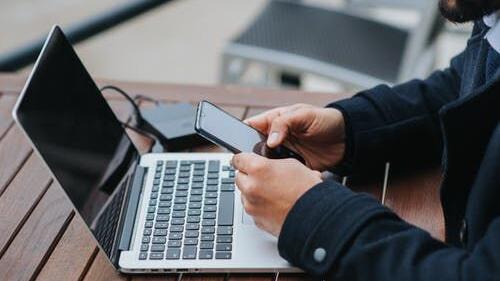 When a disaster occurs, traditional ways of backing up data, such as hard drives, individual computers, and external hard drives, are damaged. Businesses need to consider different backup options before choosing between secondary storage and cloud storage to back up important data. Backing up data with cloud storage to store important data becomes a valuable solution when business needs increase. It's important to understand the key benefits of using cloud storage to protect your business data.
Able to restore data instantly:
Cloud storage provides a quick backup of your data. Current technology allows companies to instantly restore remotely stored data. With enterprise cloud storage, businesses don't have to worry about compatibility issues when restoring data stored in other locations. The backup is stored on the main cloud server, so it's quick and easy.
Cost-effective services:
Backing up data from cloud storage is cheaper than backing up local data. Typically, local backup services are uploaded per file or month. Cloud backup services work on a pay-per-consumption basis. In addition, the cost of running applications is less than that of cloud storage requires less hardware and software.
Features of cloud services:
Cloud services offer a variety of features, such as security and compliance features, restore and scheduling, application security, and indexing engine. Data security in cloud-based recovery services is enhanced with multi-factor authentication. This feature protects against hackers by requiring users to use specific passcodes to access files and folders. Protection is also achieved with the context menu of the application, which allows administrators to restrict what users can do with the files.
Consumes less time and bandwidth:
Using cloud computing to recover data and restore business records is faster than on-premises backup solutions. In addition, restoring data from cloud storage requires less time and bandwidth. Also, restoring files is easier than restoring data from an off-site backup. It is also more convenient, as the user does not need to reinstall the operating system on new computers.
Data Protection:
These are some of the key benefits of cloud storage over local storage services. The efficiency and cost benefits it offers make it a popular choice for companies that want to protect their valuable data. When data protection becomes a business mission for a company, the best option is to consider the services provided by cloud computing.
You have to understand things:
However, even after making the decision to use cloud storage to recover data, users need to understand how it works and how they can use its features to get the most out of it. One of the basic things people need to learn is how to restore files using cloud storage. The most important factor is to understand how to back up a document using this service. Basic information such as date and time is needed to restore data from the cloud storage.
Because not all cloud storage providers offer the same level of security, users need to determine which offers the best level of security. Some services provide encryption, while others do not. In addition, the user must determine how they will protect their data once a backup has been made. Most providers have an option to set a password for the account. Encryption is also another security feature that some vendors include in the backup process. The key here is that a business user should choose the storage option that offers the best combination of security and convenience.