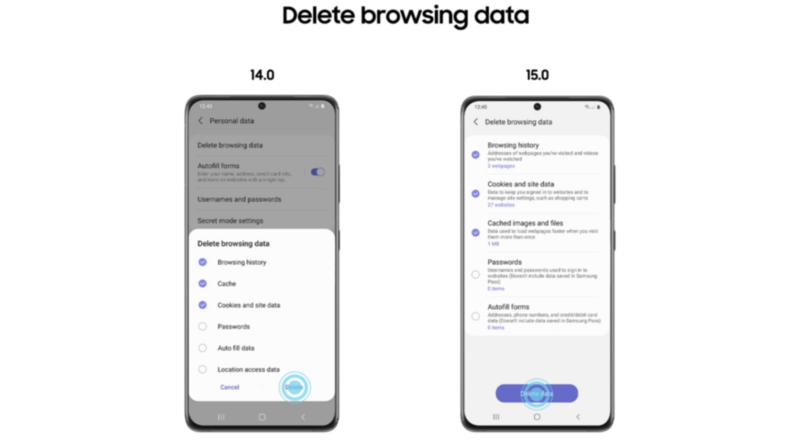 South Korean tech giant Samsung has rolled out the beta version of Samsung Internet 15.0 today. As per the company, this update includes new features to not only make users' lives easier but also protect their personal information.
After the beta testing period, Samsung Internet 15.0 will officially launch in late summer, said the company in a press statement.
Samsung Internet users will receive a notification when the new version becomes available, the company added.
Those interested can download the beta version of the app from Google Play Store
Samsung Internet 15.0 beta features
The company says that the Samsung Internet 15.0 beta version protects users against 'fingerprinting' – a technique that tracks network use to correlate information about users.
Samsung Internet 15.0 beta also enables users to remove data stored on their devices and provides greater insight into what will be removed.
It also comes with Secret mode, which once activated remains in Secret mode as a default, eliminating additional steps to activate the mode every time.
The company has also added support for new widgets that make the browser accessible from Home Screen.
In a bid to reduce data usage, Samsung Internet 15.0 beta temporarily stores previous web pages so users can quickly pull them back up without having to reload them as users flick between pages.
FacebookTwitterLinkedin
[ad_2]

Originally Appeared Here