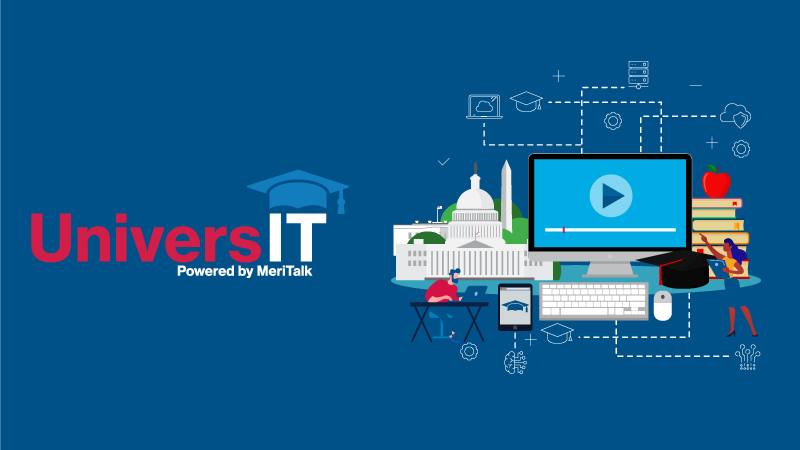 At MeriTalk UniversIT, an online library that helps professionals expand their knowledge in key areas of government IT, you now have a collection of up-to-date computer training courses at your fingertips. Users have access to six different courses focused on digitally transforming into the age of telecommuting, cultivating a culture for security and innovation, leveraging next-generation technologies to drive the mission and more.
With an approximate duration of 60 minutes each, users can obtain a continuing vocational training (CPE) credit in the area of ​​information technology for every 50 minutes completed. Take a look at the course offers below:
"Cloud 101: Enable and ensure the digital transformation of government"
Cloud computing plays an increasingly central role in government efforts to modernize IT. The Cloud 101 course looks at the internal and external aspects of the cloud, from how you take advantage of advancing digital transformation to how to protect your infrastructure in the cloud for mission-critical workloads. Divided into four different 20-minute sessions, Cloud 101 also covers best practices for cloud migration, building a remote, on-site work infrastructure, and acquiring cloud services.
"Building a culture of security in the cloud"
Building cloud security with the right tools is important to adapting and scaling your platform quickly. This course breaks down the benefits and capabilities of DevOps, as well as how to integrate security into the process. In three 20-minute sessions, IT experts discuss the security controls available in AWS, as well as highlighting key cloud security responsibilities between customers and partners.
"Tactical mission mission meeting"
When the cloud environment is not accessible to the field, the mission does not stop. The University's "Meet the Mission at the Tactical Edge" course includes three 20-minute sessions that explore ways to push cloud services to the limit in a safe, compatible, and effective way. Learn how AWS 'state-of-the-art technology suite provides flexibility and adaptability for deploying cloud applications and capabilities, along with data collection for cutting-edge decision making.
"Internet of things: a deep dive"
The Internet of Things (IoMT) course explores the benefits of integrating sensors effectively into military-based ecosystems. Through three 20-minute sessions, the course examines common challenges, highlights how war fighters can extract value from sensors, and explores the army's readiness for greater use of robotics.
"Faster, smarter and stronger: implementation of AI / ML in government"
Working smarter, not harder, is the name of the game for the "Faster, Smarter, and Stronger: Implementing AI / ML in Government" course. In three 20-minute sessions, look at how agencies can leverage artificial intelligence and machine learning to automate processes for better knowledge and efficiency, how to gain visibility into networks to detect anomalies and prevent cyber threats, and how to integrate ML in systems and processes. reduce fraud, waste and abuse.
"Dive into Data Lakes: Centralized data enables mission success"
Take the step to learn how data lakes can keep agencies from tipping over. In three 20-minute sessions, you'll explore the basics of data lakes, the role the cloud plays, and the ideas you get from them. In addition, users learn how to successfully deploy data lakes for mission success by ensuring superior leadership support, establishing measurable results, and determining infrastructure requirements.
It may be summer, but the class is still in session with MeriTalk UniversIT. All courses are now available and registration is open. Join us today!